Clean Your Makeup Brushes Efficiently Within Seconds!

Want a faster and better way to clean and dry your makeup brushes?

This amazing Electric Makeup Brush Cleaner can get the job done in seconds!

Keep your makeup brushes clean to prevent the transfer of germs and bacteria!

Ensure that your bristles are soft as they're supposed to be to achieve that great makeup application!
Overcome the challenging and time-consuming process of cleaning makeup brushes!

Proper care should be done to prevent water from getting underneath the metal clasps, as water can ruin the glue that holds the bristles together!

Avoid streaky and patchy makeup with a dirty brush by using this reliable Electric Makeup Brush Cleaner!

Deisgned With Centrifugal Spin Technology!

Designed with centrifugal spin technology that allows you to clean those makeup brushes in seconds!

Product Specifications: 

Material: ABS + Silica Gel + PET
Power Source: USB Cable / Battery
Charging Time: 120 minutes
Features: LED Lamp, 2-speed regulation
Package Includes:
1 x Bowl
1 x Collar Stand
1 x Spinner
8 x Flexible Brush Collars
1 x Brush Spindle
1 x Instruction

No more messy basins or the long wait to dry your brushes!

The incredible Electric Make Up Brush Cleaner can clean and dry your brushes in just 30 seconds!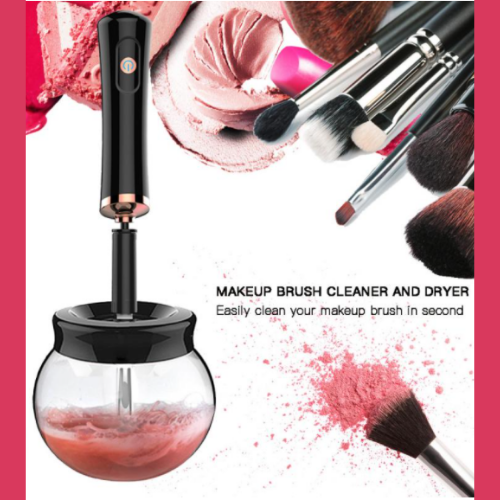 If You Own A Makeup Brush, This Is For You!
The Electric Make Up Brush Cleaner's ergonomic design, and stable rotary makes it flexible and easy to hold!

The 8 Silicone collars of different sizes fit 95% of makeup brushes in the market.

It comes with a durable Brush Cleaning Bowl that won't break easily!

It has an energy-saving feature, thanks to the built-in mute circuit board!

Save money from constantly buying new makeup brushes!

Take good care of your brushes now with the remarkable Electric Makeup Brush Cleaner!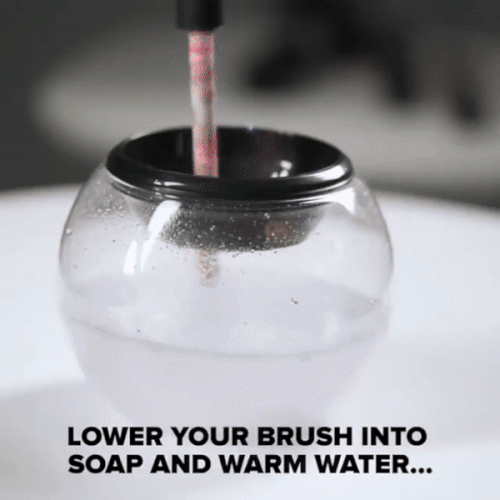 3 Buying Options, The More You Buy, The More You Save!
BUY 2 GET 1 FREE (SECOND OPTION BELOW)